elieve it or not, all of these photos are of real life-size locations or objects. The technique of tilt-shift miniature faking makes the life-sized look like a miniature scale model. The process involves using Photoshop to fake a shallow depth of field and punching up the color saturation. The results are truly amazing. Iíve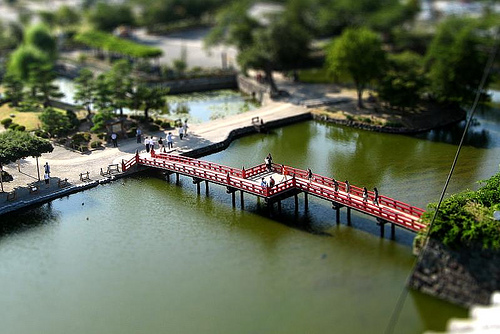 More:
http://digital-artist-toolbox.com/?p=24
Administrator




Posts : 11976
Joined : 2007-12-26
Gender :
OS : Windows 7 Home Premium and Ultimate X64
Protection : Kaspersky PURE and Malwarebytes' Anti-Malware
Points : 104620
# Likes : 0



they're so cute!
THIS SIGNATURE IS BY::: AGENT COSMIC ----------QUOTE BY:::TECHY
Leader




Posts : 484
Joined : 2008-04-13
Gender :
OS : Windows XP
Points : 32192
# Likes : 0



cool.
tilt shift lens is pretty expensive I supposed.
Novice




Posts : 42
Joined : 2009-04-11
Gender :
OS : Microsoft Windows XP
Points : 28034
# Likes : 0



Similar topics
---
Permissions in this forum:
You
cannot
reply to topics in this forum