Page 2 of 2 •

1, 2
First topic message reminder :

Hello all. I have a friends computer that I'm working on trying to remove this pesky thing. File name is MBR:\\.\PHYSICALDRIVE0 and the Rootkit name is Rootkit: hidden boot sector. Avast has picked it up every time and says it has deleted it every time. I have even done a boot scan, it caught it, said it got rid of it, did another scan after start up and it said nothing found. Not a half hour later, avast says it found the rootkit again. There is no restore point to go from since my friend never created one and earlier today was the most recent. Malwarebytes comes up clean, and housecall.trendmicro.com comes up clean. There is no boot disk or windows disk to load to wipe it clean. I do have the application dvd and the drivers and utilities dvd. Is there anything I can do to fix this with what I have?
---
Awesome! I think it's gone then! What's the MBR? I know that Avast and TDSSkiller both came back clean. Thanks again Crush!
The Master Boot Record. This infection will produce a detection from Avast similar to what you're stating. Is the detection from the first post gone?

Tech Officer





Posts

: 3889


Joined :

2010-01-28



Yes. All is gone nothing is being detected. Thank you so much for your help Crush! My friend thanks you too!
To uninstall ComboFix


Click the Start button. Click Run. For Vista: type in Run in the Start search, and click on Run in the results pane.

In the field, type in ComboFix /uninstall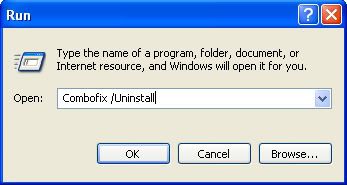 (Note: Make sure there's a space between the word ComboFix and the forward-slash.)


Then, press Enter, or click OK.

This will uninstall ComboFix, delete its folders and files, hides System files and folders, and resets System Restore.

====
Download
Security Check
from
here
or
here
.


Save it to your Desktop.

Double click SecurityCheck.exe and follow the onscreen instructions inside of the black box.

A Notepad document should open automatically called checkup.txt; please post the contents of that document.


Tech Officer





Posts

: 3889


Joined :

2010-01-28



Hey guys,
I made an account specifically for noticing this thread. My problem is that my world of warcraft account continuously gets hacked, and I have FOUR of those things popping up in my avast security when I try doing a quick scan. The datasafe_green pops up, along with the following:
|>diff_000001.dif
|>IRIMG1.BMP
|>IRIMG1.JPG
Now I notice you guys have figured these notices are not of issue, however what is it exactly that keeps on gaining access to my WOW account and locking it? Is it a keylogger? And what can I do to get rid of this? It's been happening for several years even when I was not playing on the account.
Any help will be greatly appreciated!!
Lapps

Unborn





Posts

: 1


Joined :

2013-02-02


Operating System

: Windows 7



Page 2 of 2 •

1, 2
---
Permissions in this forum:
You
cannot
reply to topics in this forum