tymtrvlr

Beginner

OS

:

windows xp sp3




Posts

:

1




Rubies

:

2939




Likes

:

0



somehow I got personal security in my pc. I contacted the company and they have sent me two removal tactics, Neither of which works. can someone help me get this virus out of my pc?
tymtrvlr
Thanks
Agent Cosmic

Tech Colleague





OS

:

Windows 7




Anti-Malware

:

ESET Smart Security




Posts

:

3246




Rubies

:

22208




Likes

:

0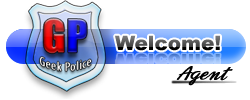 ............................................................................................

FunSubstance
is the place to go for daily entertainment.
Dr Jay

Head Admin




OS

:

Windows 10 Home & Pro, Android, Linux




Arch.

:

x64 (64-bit)




Anti-Malware

:

Bitdefender Total Security




Posts

:

15192




Rubies

:

289624




Likes

:

170



Hello, and welcome to GeekPolice.
Please note the following information about the malware forum:
Only Tech Officers, Global Moderators, Administrators, and Malware Advisors are allowed to give advice on removing malware from your computer.

From this point on, please do not make any more changes to your computer; such as install/uninstall programs, use special fix tools, delete files, edit the registry, etc. - unless advised by the staff I noted above.

Please do not ask for help elsewhere (in this site or other sites). Doing so can result in system changes, which may not show up in the logs you post.

If you have already asked for help somewhere, please post the link to the topic you were helped.

We try our best to reply quickly, but for any reason we do not reply in two days, do one of two things:

Reply to this topic with the word BUMP, or
see this topic.


Lastly, keep in mind that we are volunteers, so you do not have to pay for malware removal. Persist in this topic until its close, and your computer is declared clean.
---
Download
OTL
to your Desktop. (If you already have it downloaded, then just follow the instructions below).


Double click on the icon to run it. Make sure all other windows are closed and to let it run uninterrupted.

Under the Custom Scan box paste this in

%systemroot%\*. /mp /s
%systemroot%\system32\*.dll /lockedfiles
%systemroot%\system32\*.exe /lockedfiles
%systemroot%\Tasks\*.job /lockedfiles
%systemroot%\system32\drivers\*.sys /lockedfiles
%systemroot%\System32\config\*.sav
%systemroot%\system32\*.sys
%systemroot%\system32\drivers\*.dll
%systemroot%\system32\drivers\*.ini
%systemroot%\system32\drivers\*.exe
%SYSTEMDRIVE%\*.*
%PROGRAMFILES%\*.
%appdata%\*.*
netsvcs
msconfig
safebootminimal
safebootnetwork
activex
drivers32
/md5start
eventlog.dll
scecli.dll
netlogon.dll
cngaudit.dll
sceclt.dll
ntelogon.dll
logevent.dll
iaStor.sys
nvstor.sys
atapi.sys
IdeChnDr.sys
viasraid.sys
AGP440.sys
vaxscsi.sys
nvatabus.sys
viamraid.sys
nvata.sys
nvgts.sys
iastorv.sys
ViPrt.sys
eNetHook.dll
ahcix86.sys
KR10N.sys
disk.sys
nvstor32.sys
ahcix86s.sys
nvrd32.sys
symmpi.sys
adp3132.sys
mv61xx.sys
usbstor.sys
/md5stop
CREATERESTOREPOINT
HKEY_LOCAL_MACHINE\SOFTWARE\Microsoft\Windows\CurrentVersion\WindowsUpdate\Auto Update\Results\Install|LastSuccessTime /rs


Click the Run Scan button. Do not change any settings unless otherwise told to do so. The scan wont take long.

When the scan completes, it will open two notepad windows. OTL.Txt and Extras.Txt. These are saved in the same location as OTL.

Please copy (Edit->Select All, Edit->Copy) and paste (Edit->Paste) the contents of these files, one at a time

............................................................................................
Dr Jay

Head Administrator
Virus Removal
~
OS Support
~
Have we helped you? Help us!
~
Fun Stuff
Create an account or log in to leave a reply
You need to be a member in order to leave a reply.
Log in
Already have an account? No problem, log in here.
Log in
---
Permissions in this forum:
You
cannot
reply to topics in this forum