Hello and thanks for the help of removing Antivirus Live. I thought I was on top of my game since I beat the previous version last year by logging onto the other user on the computer and installing an update virus protection. I did it again on another computer in the house 3 weeks ago where I just had to install updated virus protection. This one overwhelmed me and sent me to bed late, tired, and mad.

I read where there has been lawsuits filed but I would like to know if there is a possabillity of some sort or criminal filing since the actions that their action of installing malicious softwhere on computers to gain money or business is extortion.
Beginner




Posts : 1
Joined : 2010-01-20
OS : Windows XP
Points : 25133
# Likes : 0



Hello,

I guess it is possible. A lawsuit has been filed before against group of rouge anti-spyware commonly known as "Winfixer". But some rouge creators spread their malicious software behind proxies, so finding them in the first place might be an issue. You can contact a lawyer on this as he might be able to guide you better.
Administrator




Posts : 12015
Joined : 2007-12-26
Gender :
OS : Windows 7 Home Premium and Ultimate X64
Protection : Kaspersky PURE and Malwarebytes' Anti-Malware
Points : 104610
# Likes : 0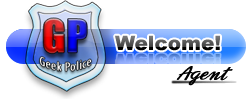 FunSubstance
is the place to go for daily entertainment.
Master




Posts : 3267
Joined : 2008-03-07
Gender :
OS : Windows 7
Protection : ESET Smart Security
Points : 50448
# Likes : 0



---
Permissions in this forum:
You
cannot
reply to topics in this forum