I am a windows 7 using college student in Seattle with a very slow computer right now! Windows media player constantly is "not responding," as well as my internet is slow and buggy. I have a feeling it is from spyware, even though I have Norton internet security 09, it is still getting on there through p2p sites.

I am grateful to find this site among all of the bullsh** "free spyware" "free everything" "free, ya right free, give us your money, poor college student." I am glad to see a site that says its free actually be free.

Awesome.
Beginner




Posts : 1
Joined : 2009-12-22
OS : Windows 7
Points : 25403
# Likes : 0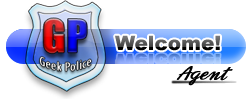 FunSubstance
is the place to go for daily entertainment.
Master




Posts : 3269
Joined : 2008-03-07
Gender :
OS : Windows 7
Protection : ESET Smart Security
Points : 50432
# Likes : 0



Glad to have you around.
Administrator




Posts : 12017
Joined : 2007-12-26
Gender :
OS : Windows 7 Home Premium and Ultimate X64
Protection : Kaspersky PURE and Malwarebytes' Anti-Malware
Points : 104594
# Likes : 0



Enjoy your stay!

"I can handle pain till it hurts"
Leader's Leader




Posts : 1028
Joined : 2008-01-01
Gender :
OS : windows xp, 7
Points : 33645
# Likes : 3



---
Permissions in this forum:
You
cannot
reply to topics in this forum