ive been watching movies on my tv by extending desktop to tv now my pc wont let me someone please help
Beginner




Posts : 2
Joined : 2009-11-12
OS : xp
Points : 25814
# Likes : 0



Hi,
Please check your cables. If you have S video, plug one side in your TV, and other side in PC.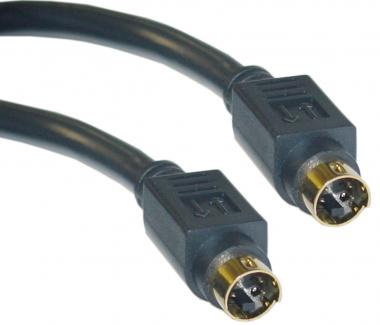 Which graphic card do you have ?
Top Dog




Posts : 2343
Joined : 2008-08-03
Gender :
OS : Windows 7 Professional
Points : 40455
# Likes : 1



Hello,

You what type of cable connections are you using? VGA? HDMI? S-Video? DVI?
Administrator




Posts : 12015
Joined : 2007-12-26
Gender :
OS : Windows 7 Home Premium and Ultimate X64
Protection : Kaspersky PURE and Malwarebytes' Anti-Malware
Points : 104600
# Likes : 0



ati hydravision all drivers have been updated and used it b4 but decided to switch itself off now wont let me check the box to extend it also using s video cables which i have checked and they are plugged in fine
Beginner




Posts : 2
Joined : 2009-11-12
OS : xp
Points : 25814
# Likes : 0



Hello,

Press the FN key and your computer's corresponding "F-number" key. For instance, on some Toshiba laptops you press the FN+F5 simultaneously four times to get the TV-Out setting. The "FN" key is a short-cut key on most laptop keyboards. Note, the combination keys that you may have to press depend on your laptop. Here's a brief list: Acer Fn+F3; Dell Fn+F8; Fujitsu Fn+F5; Gateway Fn+F3; HP Fn+F5; IBM Fn+F1 or +F3, +F7 +F8; NEC Fn+F3; Panasonic Fn+F2; Samsung Fn+F4 or F5 or F6; Sharp Fn+F5; Sony Fn+F7; and Toshiba Fn+F5 or +F7.
Administrator




Posts : 12015
Joined : 2007-12-26
Gender :
OS : Windows 7 Home Premium and Ultimate X64
Protection : Kaspersky PURE and Malwarebytes' Anti-Malware
Points : 104600
# Likes : 0



---
Permissions in this forum:
You
cannot
reply to topics in this forum