Hello All,
I was directed to this site by a member of my family who knows that i am not computer or it literate. I was tricked into puting System, security Program which has a yellow and black logo shield that says that they will scan your computer for free. Little did i know that when i clicked on it, it stays on your computer and pops up every 10 seconds to suggest that yoiu purchase their Program. I have tried unsuccessfully to remove this VIRUS as i call it: Can anyone truly help me PLEASE!!!! it is driving me up a wall as i cannot use Word, Excel or Powerpoint or access any of my files used with these legitimate programs.
I downloaded the Malwarebytes' Anti-Malware and it appears on my Pc yet it cannot be opened to be activiated. HELP!!!!


a.

Unborn





Posts

: 2


Joined :

2009-06-17


Operating System

: dont know



hey welcome,

they will fix this easily but u posted this in the wrong section.

u have to post this in malware removal area. You have to download hijack this and post the log file.

There is also a tutorial on the site to remove this.

Master Surfer





Posts

: 2078


Joined :

2008-08-17


Operating System

: Windows XP Professional SP3



Thanks for the reply. Malware is not opening on my laptop. Also looks like i need to reinstall windows as nothing i do is uninstalling this System Security VIRUS. All attempts to open support, My PC remove Program popup ets had failed.

Unborn





Posts

: 2


Joined :

2009-06-17


Operating System

: dont know



We CAN remove it, but I need you to post in the malware removal area first.
@RealBelahzur -
[Prework]
- Please PM me if I fail to respond within 24hrs.

Manager | Tech Officer





Posts

: 34917


Joined :

2008-08-04


Operating System

: XP SP3 Media Centre



the thing with system security is that it blocks any preventitive measures u need to take to kill it. It is cunning and evil. What i done was to shut down my computer and then while restarting, i kept pressing the F8 button to get into safe mode. from here u go to system restore and a calender will be shown on your screen. Go back one day and hit restart. When your computer reboots u should be rid of it. Good luck.

p.s. do a deep scan with Malwarebytes or another good anti-malware program after u get rid of the virus.

Unborn





Posts

: 3


Joined :

2009-06-24


Operating System

: xp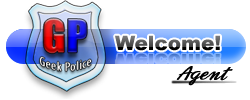 FunSubstance
is the place to go for daily entertainment.

Manager | Developer





Posts

: 3269


Joined :

2008-03-07


Operating System

: Windows 7



---
Permissions in this forum:
You
cannot
reply to topics in this forum