General
GeekPolice is a computer novice and enthusiast website. A computer technical support community and security website where people around the world gather to discuss problems and discover new knowledge.

Staffed completely by volunteers who donate their time and expertise to helping others, GeekPolice is geared towards providing free computer technical support for members. Yes it's all free. Specialized Tech Officers are assigned to each technical support forum category to ensure you that your computer is in the hands of professionals.

We are often praised for the commendable services we provide. Our testimonials page reflect the positive experience members receive through our services. You may contact us if you need help. Also, you may view our Terms of Service & Privacy Policy.
---
Contents and Resources
GeekPolice is also an online reservoir of resources where a wide range of Windows tutorials and tips are freely available for computer users of all experience levels. Technology today is growing faster than we could imagine, to keep up with today's technology, we have a Technology News section with news that are particularly chosen to interest both our members and visitors.
Entertainment Lounge
Apart from computers, we provide other content too! Check out our Digital Art section to showcase your graphics or to download stunning wallpapers. There is also a Entertainment Lounge to entertain you with thousands of captivating videos, pictures and jokes. In addition, have a chat with other members in the Talk sections.
---
Traffic Facts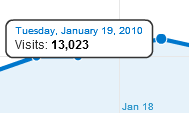 We serve over 300,000 unique visitors and 800,000 page loads monthly with data taken from Google Analytics. More than 65,000 people has registered with us, and over 150 people joining us daily.
---
Launch
GeekPolice was launched on the 1st of July 2008.
---
Milestones
2008
1 July - Official launch of GeekPolice.net

2 December - 1000 Members.
2009
30 May - We started using Twitter to post technology news updates.
16 June - We started our Facebook fan page.

2 July - 10,000 members.
31 August - 20,000 members.
7 November - Launch of GeekPolice's technology blog.

10 November - 30,000 members.
21 November - 100,000 forum posts.

27 November - Launch of GeekPolice shop; Skuq.

18 December - Launch of GeekPolice Academy.
2010
11 January - 40,000 members.
3 March - 50,000 members.
26 March - 100,000 followers on Twitter.
25 May - 60,000 members.
1 July - 2 years old.
11 July - 1000 "Likes" on Facebook.


---

Server

Here is the overview of our server's information using Softlayer technology:

Operating System: Linux

Web Server: Apache 2.0/2.2

Languages: PHP 5

Databases: MySQL
If you are new here check out our
New Members Guide
on how to get started.